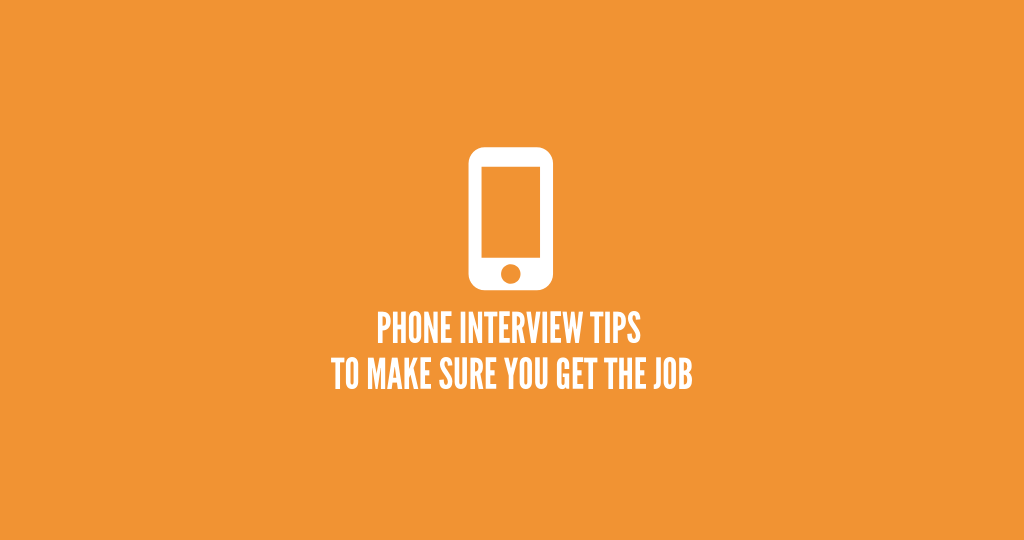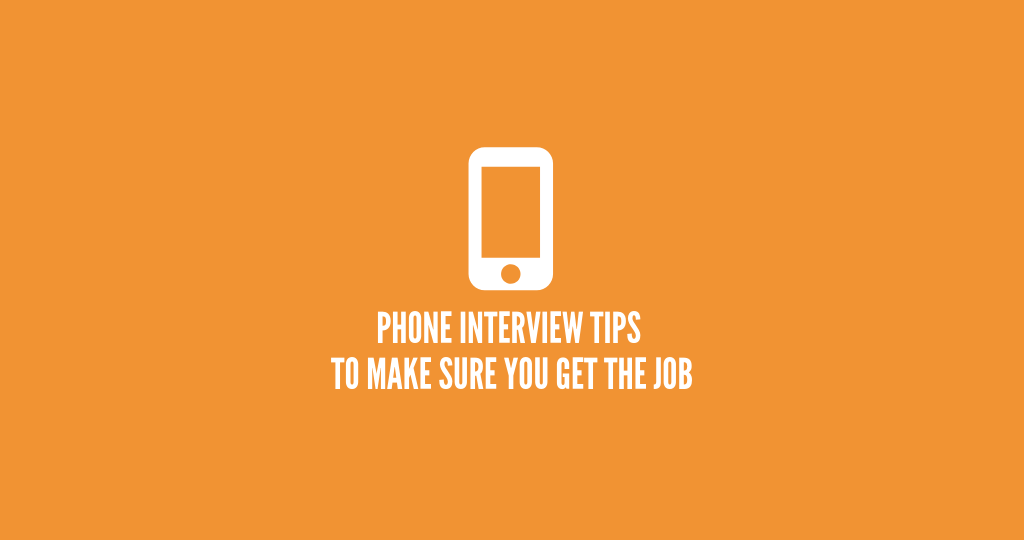 When we think about job interviews, we often think about what we'd wear, how we'd present ourselves and the firmness of our handshake. But the truth is not all interviews involve meeting a potential employer in person, but rather a phone interview… because of this we have come up with 8 different phone interview tips to get you prepared for the call.
Phone Interviews Tips
1. Take the phone interview from a landline or in a quiet place
Landlines provide the best quality in terms of hearing the person on the other end. You're less likely to have to deal with any technical issues. But if you don't have a landline, at least find a quiet and open space so that your cell signal is clear and there aren't any noises in the background.
2. Treat a phone interview as an in-person interview
A phone interview may seem less formal, but they are just as important as in-person interviews, so be sure to prepare in advance and do your research. Also remember this is likely to be your first impression on a potential employer, so communicate and follow up just as you would with a regular interview.
3. Dress accordingly (even for a phone interview)
Although your employer won't see what you look like, getting cleaned up will help you get in the right frame of mind, just like you would in the workplace.
4. Write down or highlight the skills needed in the job description
As you prepare, take note of the phrases and terms you might want to use in your responses. So if a position you're applying for calls for data-driven problem solving, expect to be asked about your analytical skills, and make sure to include specific examples in your career that apply.
5. Prepare your answers to key questions
You may be asked important questions like, "Why do you want to leave your current job?" or "Are you willing to relocate for this position?"
Think about these types of questions in advance and be prepared to talk through your experience and why you think you're the best fit for the role.
6. Stand up while speaking and make sure to smile
Research has shown that you project your voice better when you're standing up, you'll find yourself feeling a little more confident and knowledgeable too. And don't forget to smile while speaking, smiles are heard through your voice even though they can't be seen.
7. Have you resume, cover letter and company information in front of you
Without a doubt, you will be asked about the experience listed on your resume, so make sure you have the details in front of you so you don't stumble or leave anything out.
And don't forget to research the company. If you haven't already, it is crucial that you research the company before your interview. It's important to consider and highlight why you think the company you're applying to is a good fit for you.
8. Ask questions
Like you would for an in-person interview, prepare two to three questions you want to ask the hiring manager about the company and role, this will show the recruiter your level of interest in the position and it will help determine if the company and job are a right fit for you.
Phone interview don'ts
DO NOT: Get distracted, Eat, Interrupt, Chew Gum, Sound Bored.
Thanks for reading! We hope our phone interview tips will help.