IT RECRUITMENT SPECIALISTS
Our success comes from a deep knowledge of the IT recruitment industry and an understanding of the need to offer a personalised approach to people and businesses. As trusted experts in the IT recruitment sector in London, Liverpool and across the UK and Europe, we've become pioneers for other agencies and are proud of the standard we continue to set.
Our specialist IT recruiters have over 40 combined years of experience in connecting people with their ideal roles. We build our bespoke services around your goals and can assist you with filling or finding a role, whether you're looking for IT contract recruitment or IT permanent recruitment services.
IT RECRUITMENT SERVICES
Our specialist IT recruiters find leading talent to specifically fit your team. What sets us apart from other agencies is that we're not just looking to fill a quota or save time. Instead, we get to know our clients and candidates so we can ensure a right fit both professionally and culturally.
With tailored services and a transparent approach in everything we do, both businesses and IT professionals in London, Liverpool and beyond choose Dynamic Search when they need recruitment solutions they can rely on.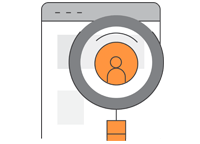 INDIVIDUALS
Fill a missing skill set or role on your team. In today's landscape, every single person you hire is key to the success of your business, so leave this critical process in our hands. We'll find the person with the right background, skills and experience to help elevate your business.
TEAMS
Assemble a full team to join your business. If it's time to establish a new department that can seamlessly integrate with the rest of the team and take care of any missing elements, get exclusive access to our extensive pool of talented candidates, giving you the edge over your competitors.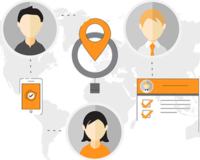 PROJECTS
Build a managed team to take care of your projects. We understand the time pressures that can come with launching projects. Our IT recruitment consultants will work to your deadlines to place qualified contractors or permanent staff in your business.
OUR PROCESS
TALK TO OUR TEAM
A specialist IT Recruiter from our team will work with you to understand not only your recruitment needs, but also your goals, needs, values and future plans of your business.
AFTERCARE
We will assist throughout the onboarding process, from handing in their notice, to managing their start date and bringing the candidate on board in line with your schedule.
TAILORED SOLUTION
We use this important information to tailor each solution for each project. Within days of this tailored search, we will introduce you to the right talent to fit your team.