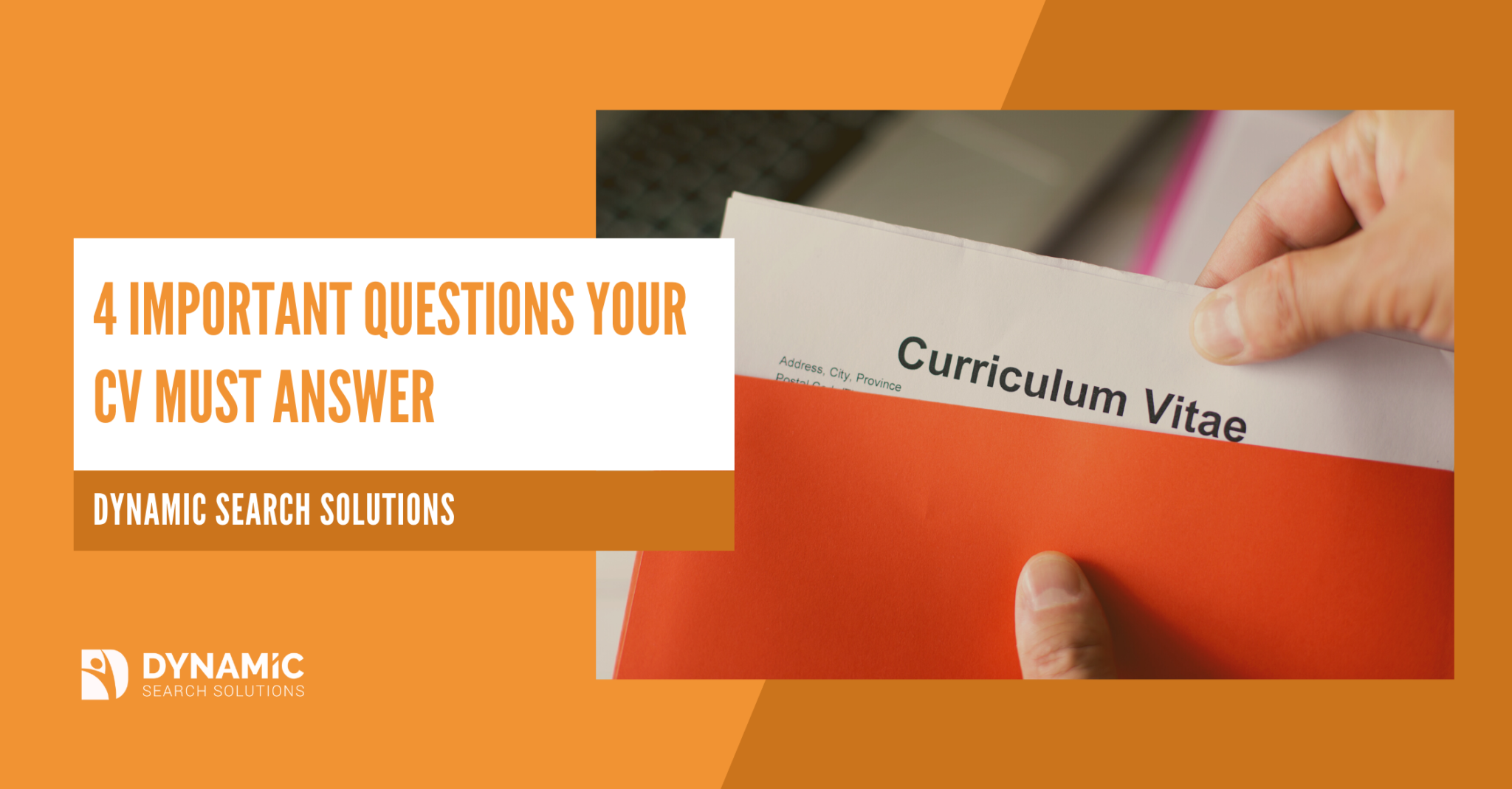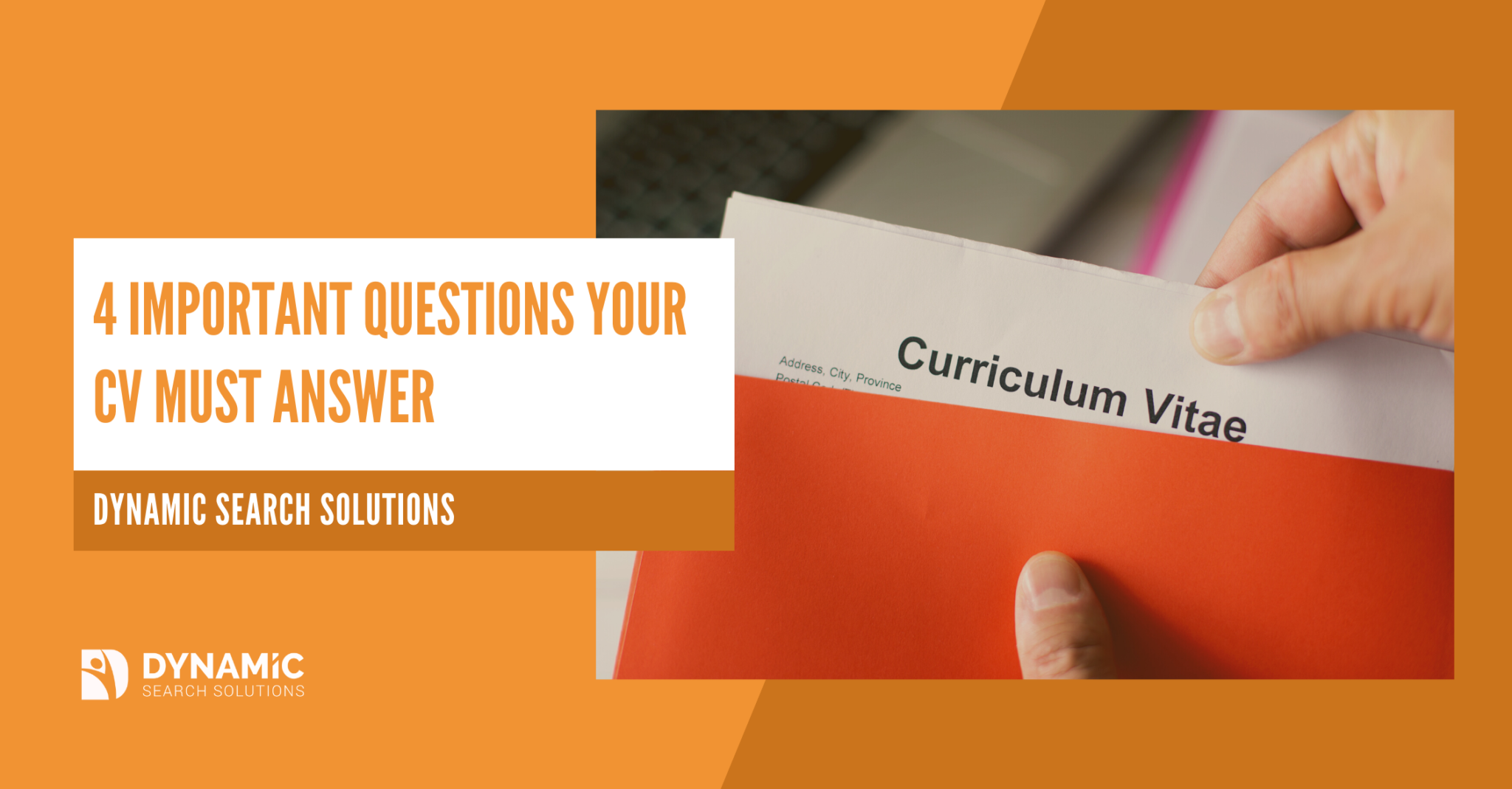 Many job adverts attract tons of applications. So, what is it that will make your CV stand out from the rest?
Your CV is your own personal pitch, an opportunity to answer all the questions that the hiring managers have about you.
How well you answer their questions, will have a huge impact on whether you will be invited to interview or not. So, your answers must be strong, clear, relevant, and tailored to the role you're applying for.
But what questions do the hiring managers want answers for?
The four important questions your CV must answer:
Why are you interested in this job and company?
The main thing that the reader wants to know is that you are genuinely interested in the job. When reading your CV, they are looking for assurance of this in the information you have included. They are looking for signs that indicate a genuine interest in the role, and if they can't see that they are likely to lose interest in your CV.
When tailoring your CV for a specific role, think back to what made you apply for the job in the first place, and why you think the job is a good fit for you? Was there a certain aspect of the role that excited you? Is the companies vision something that you want to be a part of? Spending some time researching the company and industry may help you to answer this.
Once you understand your reasons for applying for the role, work on updating your personal statement by including some of the research that you've done. Showing that you've spent time and effort researching the company, will help you to give a good first impression and gain the reader's interest.
What value can you bring to the organisation?
Jobs are advertised because there is a need for a problem to be solved. This means that when reading your CV, the hiring manager will be looking for evidence that you would be able to support the business with their problem.
A great way to sell yourself to the hiring manager is to update the employment history of your CV. When updating this, make sure you include the value you added in each role, rather than just listing your duties of the role. This section shouldn't be a list of job descriptions, instead, it is an opportunity to tell the hiring manager about your skills and accomplishments.
A good way to do this is to think about your biggest achievement was for each of the roles and focus on that. The hiring manager wants to know what you can provide for their business and this is an opportunity for you to provide evidence of this.
What is your current ability?
The hiring manager wants clear evidence of your current ability – what you are capable of now, and would you be able to do the job in question? After reading your CV, they need to be left with no doubt in their mind that you would be able to do the job and do it to a high standard.
Tailoring your employment history, as we mentioned above, is a good way of doing this. However, there are other things you can do:
Try using the language and keywords used in the job description throughout your CV – this will increase your chances that the reader seeing you as a good fit for the role.
Don't neglect the skills section of your CV – include both technical and soft skills, as this will give the reader a clearer perception of your current skill set. Also, try to mirror the skills outlined in the job description where it is relevant.
Add a link to your LinkedIn profile – these will help the hiring manager build a better picture of you.
What is your future potential?
Hiring managers don't just want to know what you're currently capable of. They also want to know that you have the potential to further your development in the future. A great way to do this is to demonstrate to the hiring manager that you are ambitious, and you are keen to develop your skills. Here are a few ways to do this:
Show your ambition and career plans in your personal statement, referencing back to the job you're applying for and the opportunities you would get from it.
With each entry in your employment history, show how you have continued to improve with every new challenge.
Don't try to hide away from any career breaks. Instead, explain how you used that time to generate value in different areas of your personal life and build your skillset (Check out this great blog, that tells you how to explain any gaps in your CV).
Show evidence that you're consistently looking to learn new skills by referencing them in your employment history, or ensuring your qualifications are up to date (with dates of completion).
Extra advice: No errors in your CV
We've highlighted the importance of ensuring your CV is as relevant to the role as possible, however, this hard work will be lost if your CV is full of errors.
Trying to make sure your CV is 100% error-free, is a sign to the hiring manager that you are serious about wanting the job. It will also build a perception in the hiring manager's mind that you are passionate and committed to working to a high level. Sometimes when the competition is so high for a role, it could be down to a few typos that result in your CV being rejected.
REMEMBER: The questions each hiring manager has may be the same, but for each role, the answers will be different. So, take the time to tailor your CV to the job description of each role you apply for, to make sure you have the best chance of getting the job.