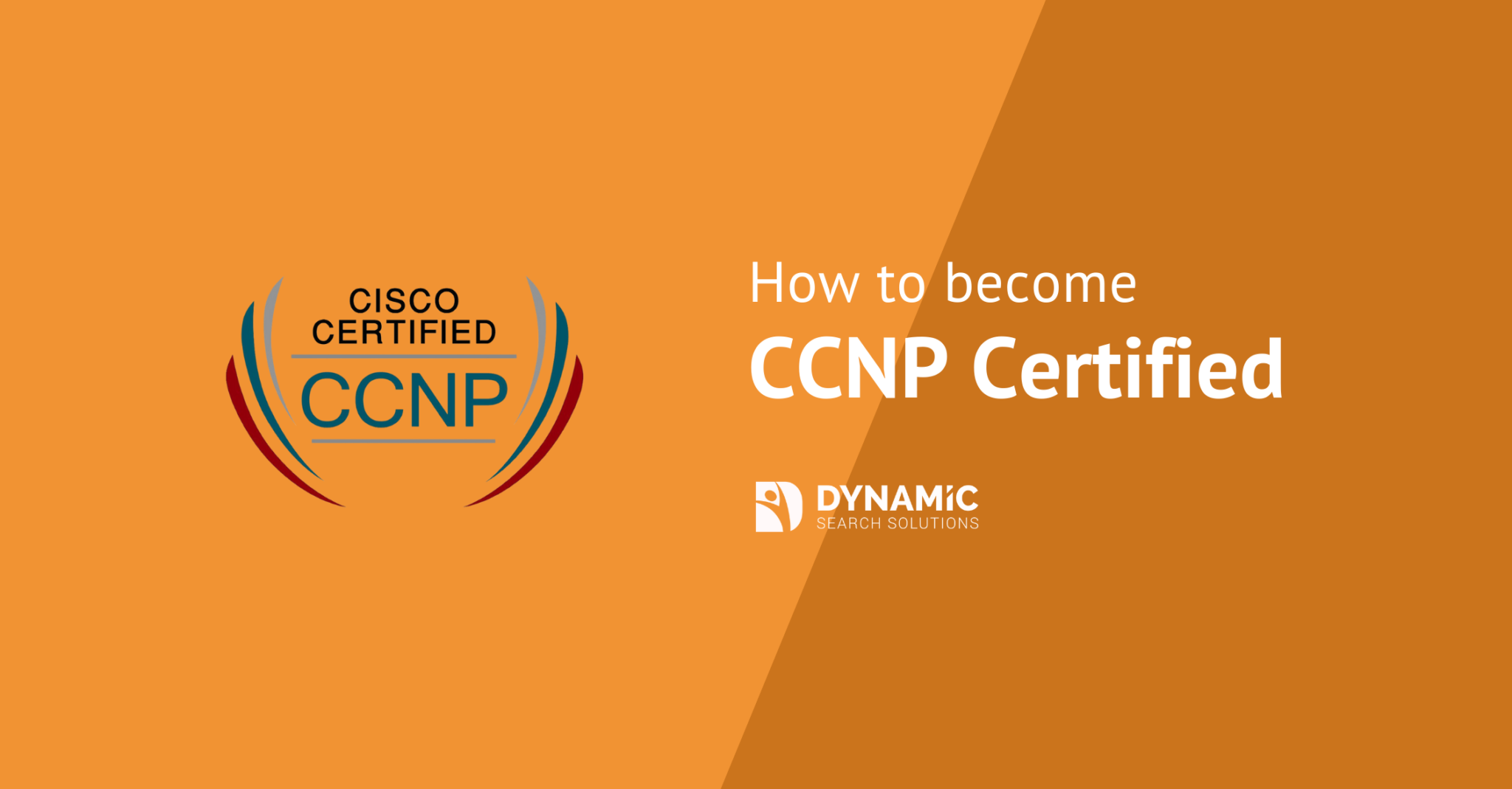 What is the CCNP?
The CCNP (Cisco Certified Network Professional) is Cisco's professional-level networking certification, and the next logical step for the majority of IT professionals who have completed their CCNA. It is a more advanced certification that requires deeper understanding of networks. Unlike the more general CCNA, the CCNP allows you to specialise into the area of networking that is most relevant to you, your role, and your career goals. 
The seven different professional level certifications that Cisco offer are:
CCNP Collaboration

CCNP Data Centre
CCNP Enterprise
CCNP Security
CCNP Service Provider
Cisco Certified CyberOps Professional
Cisco Certified DevNet Professional
Why Should You Become CCNP Certified
Certifications are one of the first things that hiring managers look for on a CV, and is something that we are constantly asked for here at Dynamic. In fact, 99% of organisations use certifications as a factor in their hiring decisions. So for those working on Cisco systems, Cisco qualifications aren't just a nice to have, they're a necessity.
And we're not the only ones coming to this conclusion. The market is only becoming more competitive as IT professionals match this demand by employers. The worldwide average of IT professionals with at least one certification, increased from from 87% in 2020, to 92% in 2021.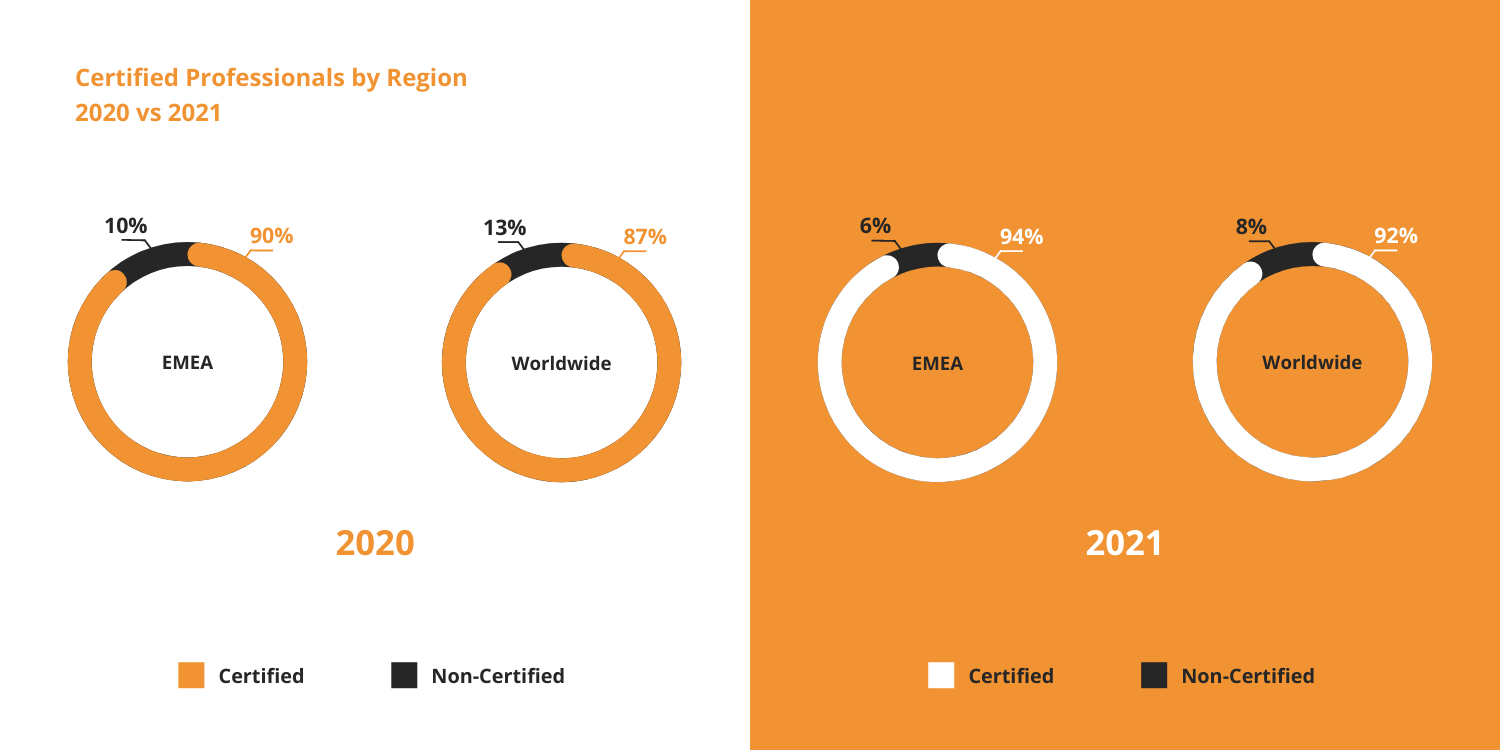 The job market becoming more and more competitive for IT professionals means it's becoming increasingly important to gain certifications and stay ahead of the field.
But earning certification can help you in more ways than just one. IT professionals who obtained new certification saw their salary increase by £10,000 on average. Not a small amount by any means. 
This is a slight simplification as you are unlikely to simply receive a £10,000 pay rise from your employer to congratulate you for earning your CCNP, although that does sound nice. Certifications are however, a strong indicator of your years of experience, level of expertise and your dedication to becoming an expert in your chosen field.
One of the exams you need to pass is the core written exam for your CCNP of choice. For example, for the CCNP Data Center, this is the 350 – 601 DCCOR exam. This core written exam for your CCNP exam is the same exam you need to pass for the corresponding CCIE exam. 
So while it is not a formal prerequisite as such, if your long term plan is to earn a CCIE, then the CCNP is a logical step in your progression. 
How to Prepare for the CCNP Certification
How to prepare for, and how long to prepare for, the CCNP are common questions for those interested in earning the certification. And while there are general timelines and guides, there is no definitive answer. 
While the CCNP has no formal prerequisites, due to it's difficulty Cisco advises having 3 – 5 years of experience implementing enterprise networking solutions. IT Professionals can spend anywhere from 3 months to over a year studying for each individual exam. It all depends on how fast you learn and how much time you have to dedicate studying.
CCNP Exam Format
The CCNP certification consists of two exams: A core exam and a concentration exam. There is one core exam for each CCNP specialty, but your concentration exam is one of six that you must choose from. 
For example, to earn the CCNP Enterprise Certification you must pass the core exam: 
350 – 401 ENCOR – Implementing and Operating Cisco Enterprise Network Core Technologies
Cisco helpfully breaks down their exams to give you an idea of what, and how much, to study for each section in preparation for your CCNP journey. Continuing with our CCNP Enterprise example, the 350 – 401 ENCOR exam consists of:
Cisco gives a much more detailed breakdown into what will appear on the exam. These are general guidelines for what topics will appear on the 350 – 401 ENCOR exam and not exact representations. But does prepare you to see around 3x as many questions on Infrastructure as you would on Virtualisation.
As well as passing the 350 – 401 ENCOR Exam, you will need to pass one of the six optional concentration exams. These specialty exams focus on specific topics within Enterprise Networking, such as network design, SD-WAN, wireless, and automation.
300 – 410 ENARSI – Implementing Cisco Enterprise Advanced Routing and Services
300 – 415 ENSDWI – Implementing Cisco SD-WAN Solutions
300 – 420 ENSLD – Designing Cisco Enterprise Networks
300 – 425 ENWLSD – Designing Cisco Enterprise Wireless Networks
300 – 430 ENWLSI – Implementing Cisco Enterprise Wireless Networks
300 – 435 ENAUTO – Automating and Programming Cisco Enterprise Solutions
These concentration exams allow you to gain skills and experience in the area of Enterprise Networking that's most relevant to your chosen career. The video below gives a helpful breakdown of which exam would be best for you.
How Much Does CCNP Certification Cost?
So, earning your CCNP certification is no small task in terms of time you need to invest. Not to mention the years of experience Cisco advise you to have before attempting to earn the certification. But how much does earning it actually cost?
The CCNP core exam costs $400 (£320), while the concentration exam costs $300 (£240), plus tax. This cost however is per attempt, so multiple failures can be costly. 
Additional costs can come from training courses, which are a common way to help you study for Cisco certifications. These courses can cost into the thousands, and you can do them through a multitude of online vendors. Cisco themselves have training courses designed specifically to prepare you for the exam.
For example, the Enterprise core exam, 350 – 401 ENCOR, has a corresponding training course: "Implementing and Operating Cisco Enterprise Network Core Technologies (ENCOR) v1.2". This is a training course provided by Cisco to specifically prepare you for the exam. This course costs $1,000 (£798).
The exams themselves aren't cheap. But it can be the training courses you use to supplement your studying efforts that can be the bigger cost. These obviously aren't required but are strongly advised due to the difficult nature of the exams. Certifications are a long term investment into your career progression, and will quickly pay for themselves.
The real cost of earning your certification is the time you need to invest. As we've mentioned, it can take months or years to be ready for the exams, so it's something you need to prepare yourself and family and friends for.
CCNP Salary UK
So, the big question, is earning your CCNP worthwhile in 2022?
Here at Dynamic a CCNP is one of the most frequently requested qualifications we see for IT professionals. In fact, in 2021 the CCNP Enterprise was one of the top paying certifications worldwide. 
According to Payscale, the average salaries for a CCNA and CCNP holder in the UK are £35,000 and £48,000 respectively. These are rough estimates that don't take into account years of experience or location. However these average salaries align with Global Knowledge's findings that earning new certification results in an increase of £10,000 on average.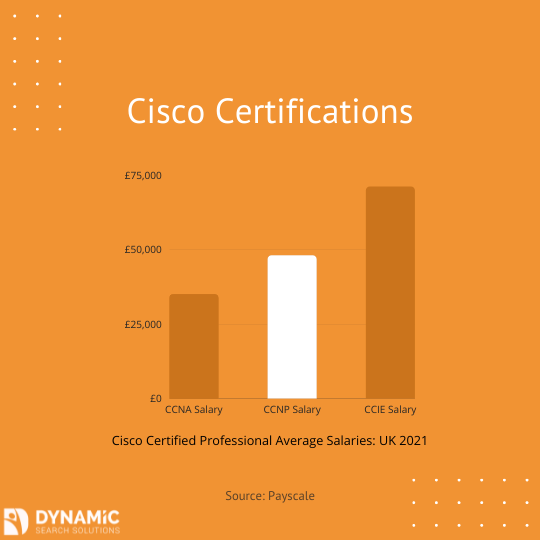 Yet, here at Dynamic we regularly see jobs that require a CCNP paying upwards of £55,000, even reaching £70,000+ for those with more experience or multiple CCNP certifications.
The demand for qualified IT professionals has never been higher and this salary increase reflects this demand. If you've recently earned your CCNP or are looking to in the near future, have a look here at the jobs we're currently recruiting for in the Networking space that require a CCNP.