At Dynamic Search Solutions we aim to be your Trusted Advisor; we understand that quality, speed and confidence in our knowledge are of paramount importance when it comes to a recruitment search. That's why we offer a bespoke recruitment solution that can be tailored to your needs.
Dynamic Search Solutions are specialist IT Recruimtent Agency, partnering with us give you a distinct advantage when it comes to filling those hard to fill vacancies.
We appreciate that using a recruitment agency is often a backup to your other direct sourcing methods, however, in a candidate short market, the best candidates aren't always looking….
Our approach to IT Recruitment is best placed to compliment your direct sourcing methods, such as;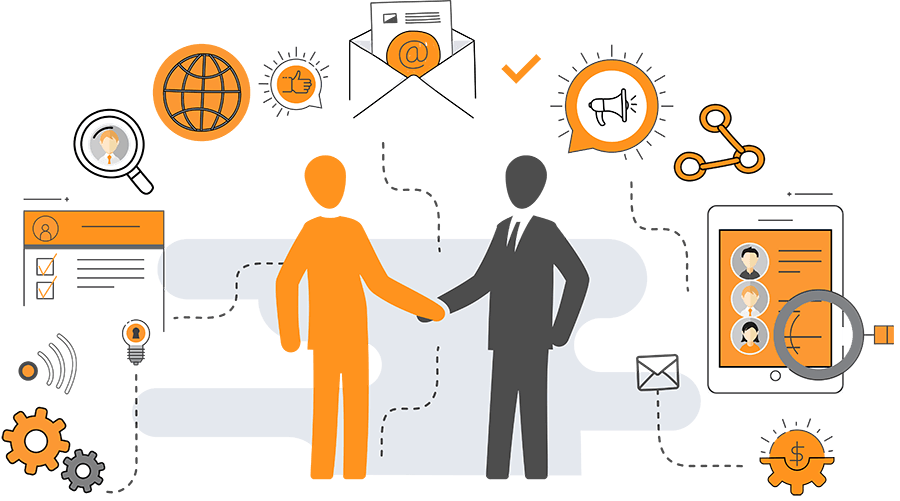 ADVERTISING
It's a great way to fulfil lower level vacancies, however, the best candidates aren't always looking. Advertising online can on occasion provide a quality candidate. Managing adverts can often be time consuming, reviewing the sheer volume of applications. The best candidates aren't necessarily looking for a job at the same time as your advert is being posted.
INTERNAL NETWORKING
Asking employees for internal referrals is a great way to find new talent, however, don't let the potential benefits of a referred applicant cause you to overlook the other, better qualified candidates. Also, these referrals can soon dry up and your current employees aren't always willing to put their reputation in someone else's hands.
INTERNAL RECRUITERS
We love working with talented Internal Recruitment professionals, it's great to knowledge share with other Talent Acquisition specialists. We also understand that sometimes due to sheer volume of vacancies, the Internal Recruiter is often overloaded with work, meaning it's difficult to become as embedded in a search as a dedicated technical vertical focused head-hunter.
PREFERRED SUPPLIERS
Allow you to manage your recruitment professionals, again they're often generalists and won't have the in-depth market knowledge of an Headhunting Executive Search agent. We are attached to hundreds of PSL's, but only insist on working vacancies that we have excellent experience of adding value in, often meaning that we're working exclusively with our clients to deliver in to our specialist verticals.