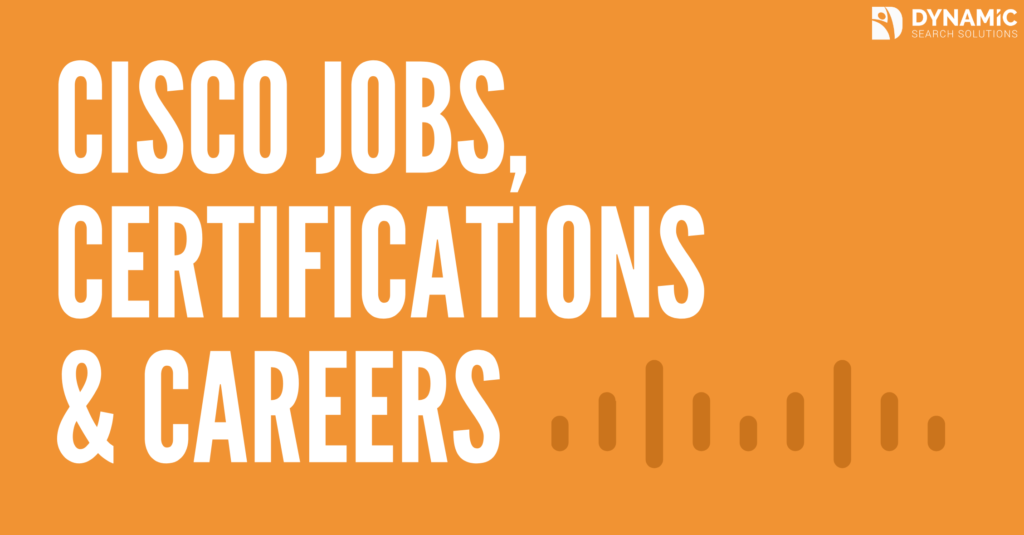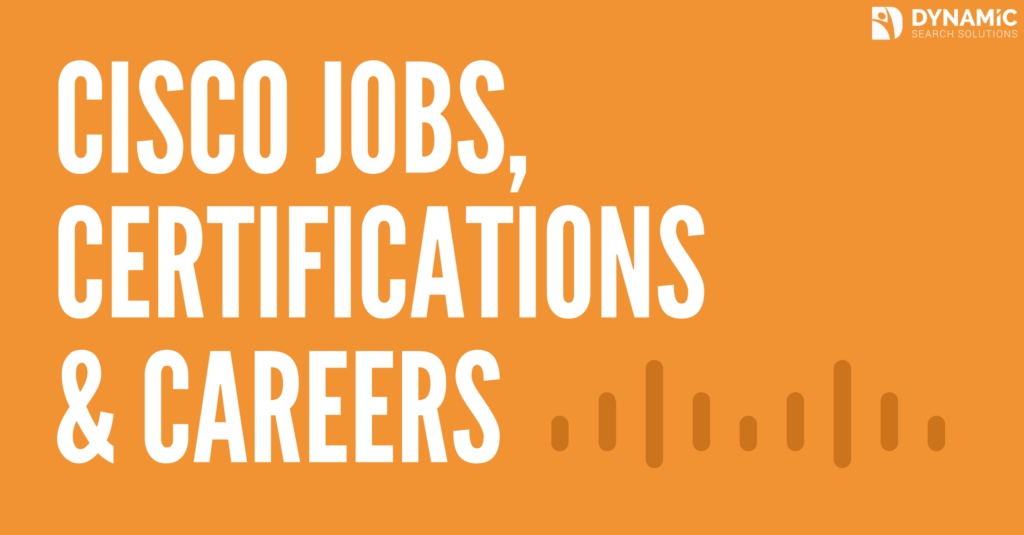 We specialise in recruiting for Network professionals within the Network Security, Cyber Security, and Cloud Computing space across the UK and in Europe. We have specialist consultants who are experts in their industry and teams that manage both IT Contractor jobs and Permanent jobs.
Cisco's Digital Network Architecture (DNA) is widely used to sense and understand the context of IT operations, and enabling analysis and reporting across all applications, users and devices on the network. Cisco's IT Networking Solutions have new assurance capabilities, enabling networks to move in the right direction faster and with more control.
Cisco's leading network products include
Routing (ISO 1000, ISO 4000, CSR 1000v etc).
Switching (Catalyst 2960-X/XR, Catalyst 9000 Family, Meraki Switches
Wireless (Aironet 1815 Series Access Points, 8540 Wireless LAN (Local Area Network) Controller, Cisco Meraki MR Access Points
Network Security (Identity Services Engine, Stealthwatch Enterprise, Cisco Umbrella)
Network Management (Cisco DNA Centre)
The benefits of Cisco IT Networking Solutions
Network automation and lower management overheads
Lower Through-Life WAN (Wide Area Network) Costs
Increased Network Performance and the ability to monitor
Enhanced IT Security, with the ability to detect and mitigate network threats
The world of cloud computing is complex, and Dynamic Search Solutions can help you find your next role in this leading and emerging market. Cisco products and cloud computing services are deployed in a range of environments, including Private Cloud Solutions, Cloud Managed Solutions, Hybrid Clouds and Public Clouds.
Cisco Cloud Services
Application management
Model, securely deploy and manage your applications across your cloud environments.
Business performance
Connect app performance and customer experience to business outcomes.
Actionable intelligence
Gain actionable cybersecurity intelligence and visibility into malicious activities in real-time.
Secure connections
Construct a secure network connection and seamlessly extend it to public cloud services.
Protection everywhere
Provide the first line of defense against cyber attacks on the internet wherever users go.
Secure cloud access
Go cloud-based safely by protecting your cloud users, data, and application to prevent unauthorized access.
ACI anywhere
Increase efficiencies, automation, and security for any combination of on-premises data centers, private, and public clouds.
Intent-based data center
Capture the intent of users and applications, interpret the context and constantly learn, adapt, and protect.
Cloud-managed IT
Enjoy feature-rich, scalable, and intuitive centralized management for networks of any size without cost and complexity.
Dynamic Search Solutions have a range of Data Centre Jobs, and the majority of this revolves around the Cisco technology stack. Cisco's product set takes a comprehensive approach to automation across the data center infrastructure, which enables slicker operations and business processes, making IT operations and storage easier to manage, and supports operational efficiency and benefits.
The Cisco Data Centre services
Data Protection
Big Data and Analytics
Private and Hybrid Cloud Solutions
SAP, Microsoft, and Oracle Applications
Ecosystem Technology Partners
Desktop Virtualization
Converged and Hyperconverged Infrastructure
Software Defined Networking (SDN)
Software Defined Storage
Dynamic Search Solutions have a range of job vacancies for Data Centre Jobs
Data Center Networking
Cisco ONE for DC Networking
Data Center Switching
Virtual Networking
Storage Networking
Compute and Storage
Servers – Unified Computing
Converged Infrastructure
Hyperconverged Infrastructure
Software Defined Storage
Analytics, Assurance and Security
AppDynamics
Data Center Analytics and Assurance
Data Center Security
Automation and Hybrid Cloud
Application Centric Infrastructure (ACI)
Cisco Intersight
Cisco Workload Optimization Manager
UCS Director
CloudCenter
Enterprise Cloud Suite
Cisco has developed sophisticated Collaboration software and toolsets to enable organizational change in both ways of working internally and engagement with customers. Dynamic Search Solutions has a range of Collaboration Jobs and uses the Cisco product set in our day to day operations. Bringing people together with integrated collaboration.
Cisco's Collaboration Suite
Unified Communications
Cisco Webex Teams (formerly Cisco Spark)
Cisco Unified Communications Manager
Cisco Business Edition
Customer Care
Cisco Unified Contact Center Express
Cisco Unified Contact Center Enterprise
Cisco Customer Journey Platform
Conferencing
Cisco Webex Meetings
Cisco WebEx Support
Cisco WebEx Events
Cisco Meeting Server
Collaboration Endpoints
Cisco Webex Board
Cisco Webex Room Series
Cisco IP Phones
Cisco's market-leading Security solutions are being sold all over the world to guard against the ever-growing cybersecurity risks. Dynamic Search Solutions have a range of opportunities available in the IT Security space, with Cisco Jobs leading the way. Cisco's IT Security products simplify security operations, making IT more productive and keeping businesses and government departments more secure.
Cisco's leading products in the IT Security market
Advanced Malware Protection
Cloud Security
Email Security
Endpoint Security
Network Visibility and Segmentation
Next-Generation Firewalls
Next-Generation Intrusion Prevention Systems
Router Security
Security Management
VPN Security Clients
Web Security
Cisco IT Security Jobs are not just relating the technical work associated with the solutions and systems, but also include a range of strategic and architecture-based roles, to help end-users better understand and optimise the performance of the product set, these areas include:
Advisory Services
Improve incident response rates and Service Management solutions
Determine risks and develop mitigation/management plans to ensure compliance
Understand network vulnerabilities and deploy solutions to counteract.
Implementation Services
Strengthen with AMP
Control access with ISE
Assist with implementation of Cisco technologies, including Stealthwatch
Managed Services
Manage threats quickly with active with Active Threat Analytics
Fully managed service, including 24-hour security monitoring
Technical Services
Proactive support from Cisco Qualified experts
Expert vendor agnostic solution support
Training Services
Develop your organisations knowledge and skills in managing the Cisco suite
Optimization Services
Get the best out of Cisco solutions, with expert operators.
Cisco's advanced Mobility & Wireless technologies are in use all over the world, which means there are an abundance of Cisco Jobs available in this area. Cisco have led the way in the market for mobility and wireless with advanced solutions being deployed across a wide variety of market sectors, providing real benefit to end-users and customers.
Cisco's leading technologies
Indoor Access Points
(Aironet 1815 Series, Aironet 2800 Series, Aironet 3800 Series, Aironet 4800 Access Point)
Outdoor and Industrial Access Points
(Aironet 1540 Series, Aironet 1560 Series, Aironet 1570 Series)
Wireless LAN Controllers
(3504 Wireless LAN Controller, 5520 Wireless LAN Controller, 8540 Wireless LAN Controller, Virtual Wireless Controller)
Cloud Managed Access Points
(MR33, MR42, MR52, MR53E)
DNA Analytics and Assurance
DNA Centre
The benefits of Cisco's Mobility & Wireless capabilities
The ability to adapt and scale to increasing mobile demand
Prepare for Internet of Things (IOT) Growth
Security from evolving threats
The market for Cisco Jobs is booming both in the UK, Europe and across the world. Cisco's advanced technologies have enabled the growth in interconnected and networking-based solutions, with a sophisticated analytical tool designed to enable end-user value and resilient delivery of IT Services.
CCDA
CCNA Cloud
CCNA Collaboration
CCNA Cyber Ops
CCNA Data Centre
CCNA Industrial
CCNA Routing and Switching
CCNA Security
CCNA Service Provider
CCNA Wireless
Collaboration
Cisco Unified Contact Center Enterprise Specialist
Cisco TelePresence Solutions Specialist
Cisco Video Network Specialist
Data Centre
Cisco and NetApp FlexPod Design Specialist
Cisco and NetApp FlexPod Implementation and Administration Specialist
Internet of Things
Cisco Industrial Networking Specialist
Security
Cisco Cybersecurity Specialist
Network Programmability      
Cisco Network Programmability Developer Specialist
Cisco Network Programmability Design and Implementation Specialist
Service Provider     
Cisco Service Provider Mobility CDMA to LTE Specialist
Cisco Service Provider Mobility UMTS to LTE Specialist
Operating System Software  
Cisco IOS XR Specialist
Business Architecture     
Cisco Business Architecture Analyst
Cisco Business Architecture Specialist
Cisco Business Architecture Practitioner Specialist
Cisco Business IT Roadmap Specialist
Customer Success   
Cisco Customer Success Manager Specialist
CCDP
CCNP Cloud
CCNP Collaboration
CCNP Data Centre
CCNP Routing & Switching
If you're looking to start a career in Cisco or need support in taking your career to the next level, Dynamic Search can help. Take a look at some of the latest Cisco Jobs below and apply online.