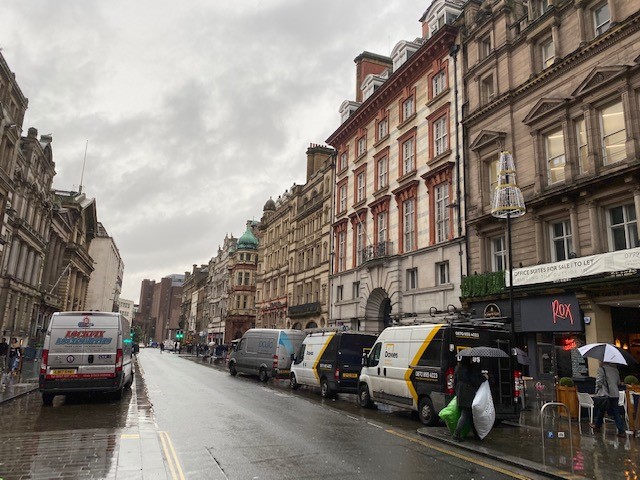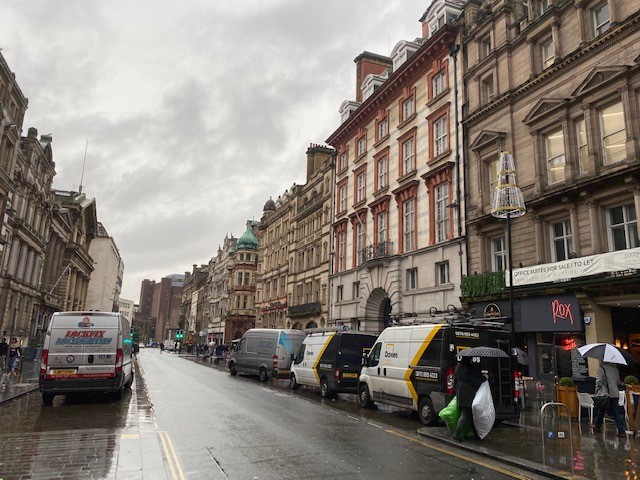 The Dynamic Search Solutions family has recently uprooted from its Victoria Street office and moved to a bigger premises on the buzzing Castle Street.
Not only is this an exciting move for our recruitment team (we're across the road from Gino's and San Carlo so Friday lunch times have had an upgrade), it's also a great time to join our team as more recruitment jobs in Liverpool open up.
To find out more about applying for experienced and trainee recruitment consultant jobs in Liverpool at Dynamic, call the new office on 0208 629 6000 or just send your CV and we'll be in touch if we think you'd be a good fit.
We're searching for trainee and experienced recruitment consultants for our North West Office
So, why the move?
Our search consultancy is expanding quickly and we were running out of seats in our previous office. 
We took advantage of a £2 million refurbishment at 14 Castle Street, Liverpool – a Grade II listed building. We've purchased over 1,850 square foot of office space and are loving settling into the new pad.
Since being established in 2014 by long-standing friends Adam Law and John Marks, Dynamic has gone from strength-to-strength. Created through the desire to bring a more personal touch to IT recruitment, we had grown to a team of 10 by 2015 and took on our 20th employee this year.
To keep up, we needed more space and we firmly believe the only way is up. We're currently looking for recruitment consultants to join and have roles in both IT recruitment and digital marketing recruitment (at our sister agency, Herd). 
No experience is necessary as we offer full training for the right people. If you do have some experience under your belt, speak to us about our recruitment manager jobs in Liverpool.
The big move has so far been featured on Business Live and LBN Daily.
Is a career in recruitment right for you?
Have you got what it takes to be a recruiter?
The old saying that "recruitment isn't a job, it's a lifestyle" is true. The monetary benefits are almost uncapped, not to mention the juicy incentives, work-hard-play-hard culture and career progression opportunities.
To excel with a leading recruitment company like Dynamic, you'll need to:
Turn your back on the traditional 9-5 work day

Be a people person who's confident using the phone and likes the sound of their own voice

Be prepared to work hard

Enjoy working to KPIs all month round (not just before rent is due)

Be highly organised

Know your way around social media platforms – especially good old LinkedIn

Get the balance between using technology and old-school recruitment methods (like picking up the phone)

Have patience and resilience when things don't go to plan

Ideally be a sociable bunny who likes group activities and Friday drinks 

Have empathy and be ready for the highs and lows
Apply for our recruitment jobs in Liverpool
Join the Dynamic family at our brand-new Castle Street location to be part of our exciting growth! Find out more about our recruitment consultant and recruitment manager jobs in Liverpool by giving us a call on 0208 629 6000 or sending your CV. 
You'll be sourcing exceptional talent for employers across the UK, receiving quality ongoing training and have the potential to take home an impressive pay cheque every month.