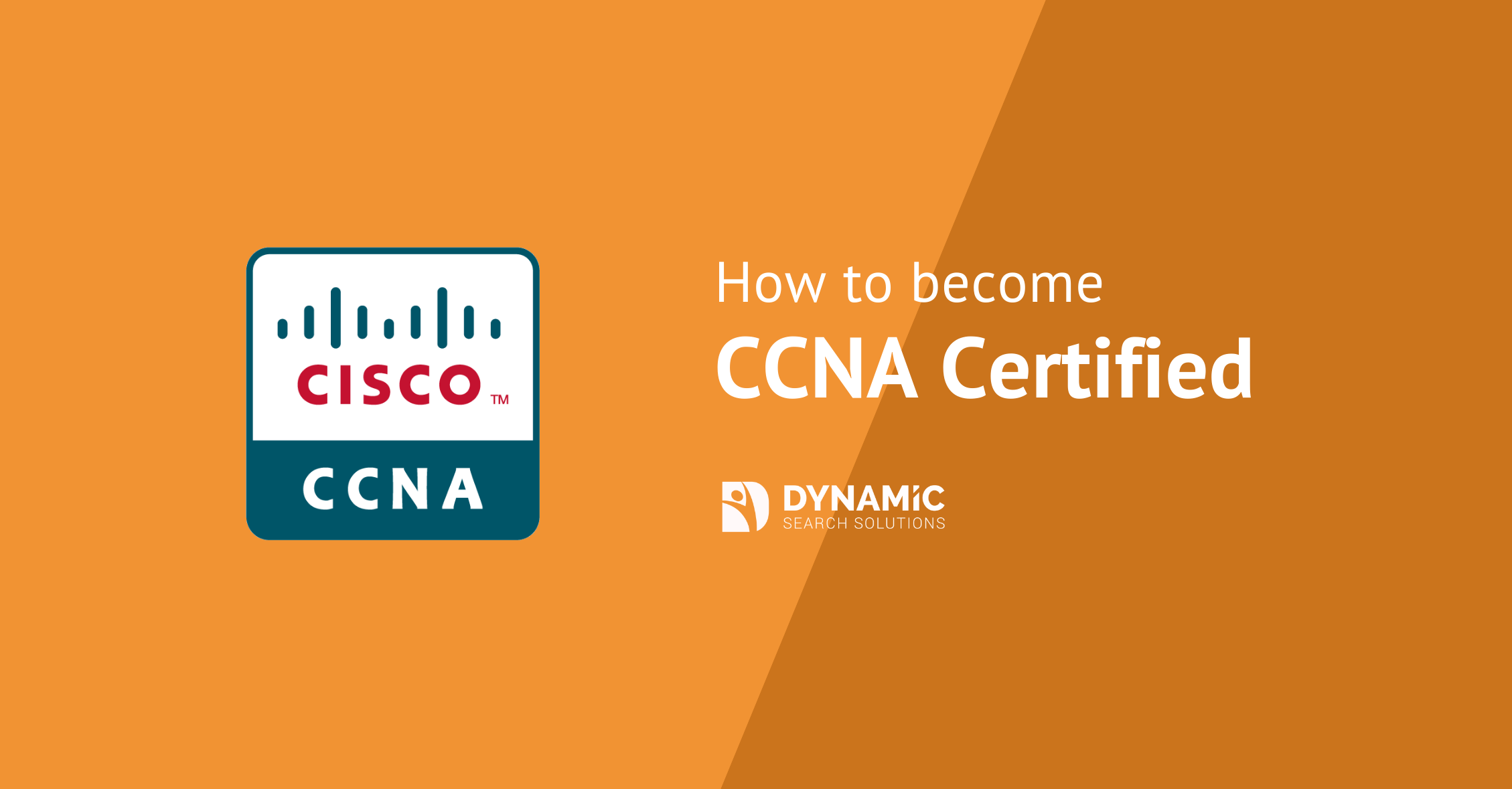 What is the CCNA?
The Cisco Certified Networking Associate (CCNA) certification is one of the first and most important steps in a career in networking. It is often the foundational certification many Networking professionals obtain before specialising later.
A CCNA shows you understand the basics of networking. Certifications like this are what many employers we speak to look for when hiring for junior positions. And that's not just something we've noticed here at Dynamic: 99% of organisations use technical certifications as a factor in their decision making process when it comes to hiring.
And when you're starting out in a career in networking these certifications are even more important. Because if you don't have a wealth of experience, certifications (like the CCNA) demonstrate your knowledge of networking and commitment to learning.
Why You Should Become CCNA Certified
In 2021, 92% of IT professionals hold at least one certification; a significant increase from 87% from the previous year: For those in the UK or Europe, the average is even higher at 94%. So certification is becoming more and more of a necessity in the world of Networking.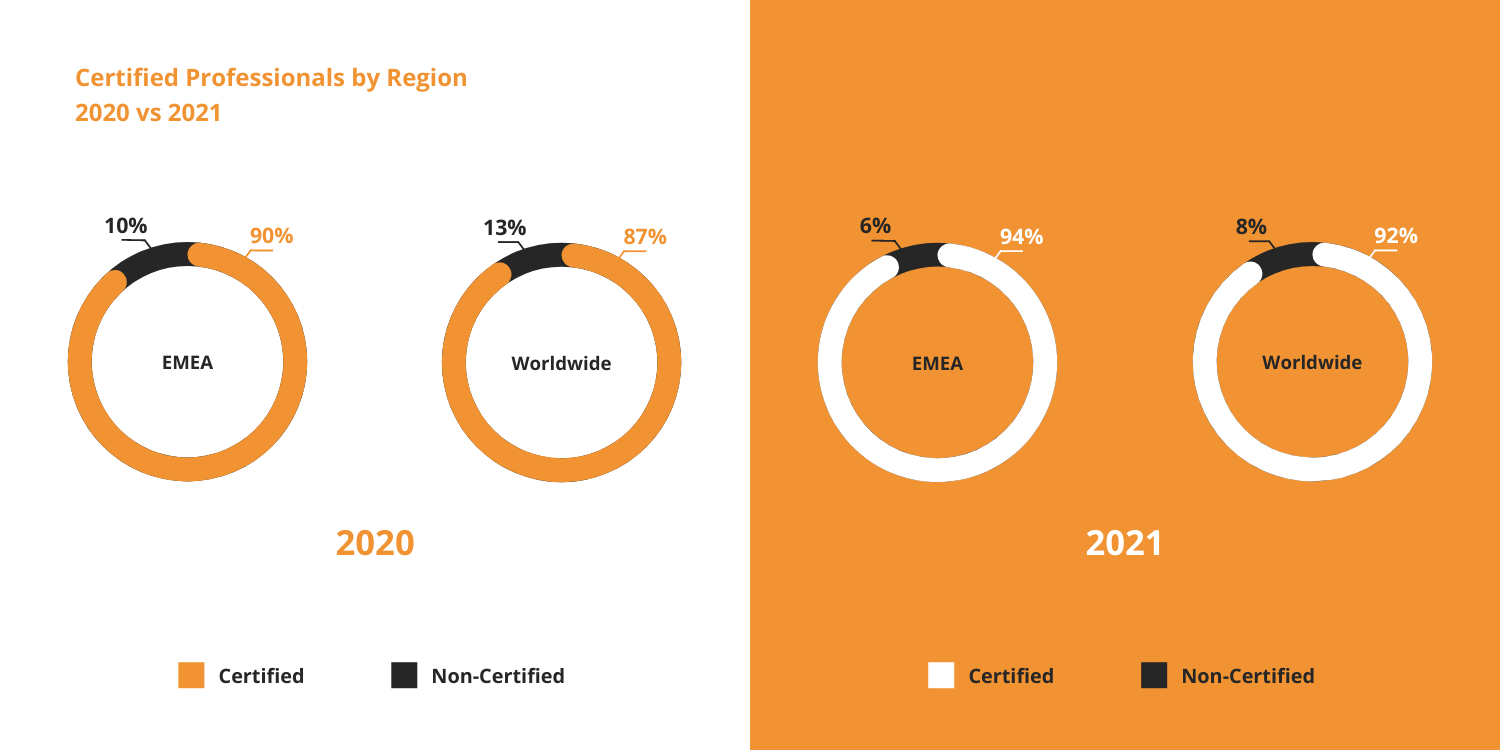 Not only does it open new doors for you in terms of career opportunities, but those doors become a lot more lucrative. The 2020 Global Knowledge IT Skills and Salary Report found that those obtaining new certification led to an average salary increase of almost £10,000.
So obviously skills and experience play a huge part in career progression. But certifications like the CCNA, CCNP and CCIE are a clear indicator to IT and hiring managers of your knowledge and expertise.
For many, the CCNA is a foothold into the world of IT. But once you've taken that first essential step, it can be difficult to know which route to take. After all, the world of networking isn't a small one and has many different areas. You can have a look at the jobs that we recruit for here that require CCNA certification, to see the roles and salaries that become available. There are also plenty of guides to help you explore your career options:
There are no formal prerequisites for taking the CCNA exams: But Cisco suggests having at least one years experience administering Cisco solutions. Not only will this help you pass the CCNA exam (which can be a challenge enough), but also helps separate you from your peers with CCNA certification.
The CCNA certification format occasionally changes as a result of the changing IT landscape. For example, in 2020 Cisco consolidated the previous varieties of CCNA certifications (such as CCNA Wireless and CCNA Security) into one general CCNA certification.
How to Prepare For The CCNA Certification
The CCNA exam, 200-301, involves about 100 questions, in which you have two hours to answer them all.
That's a lot of questions. And as the previous CCNA specialty certifications are now one general CCNA, you can expect to see a wide variety of questions. Topics will include: Network Security, Wireless, Routing Protocols, Network Automation and Programmability to name a few.
Given the broad range of topics on the exam, knowing the answer to every question isn't realistic. However, Cisco handily gives you an exam blueprint, a breakdown of what to expect on the exam. This gives you and idea of how much of your time to dedicate to each subject: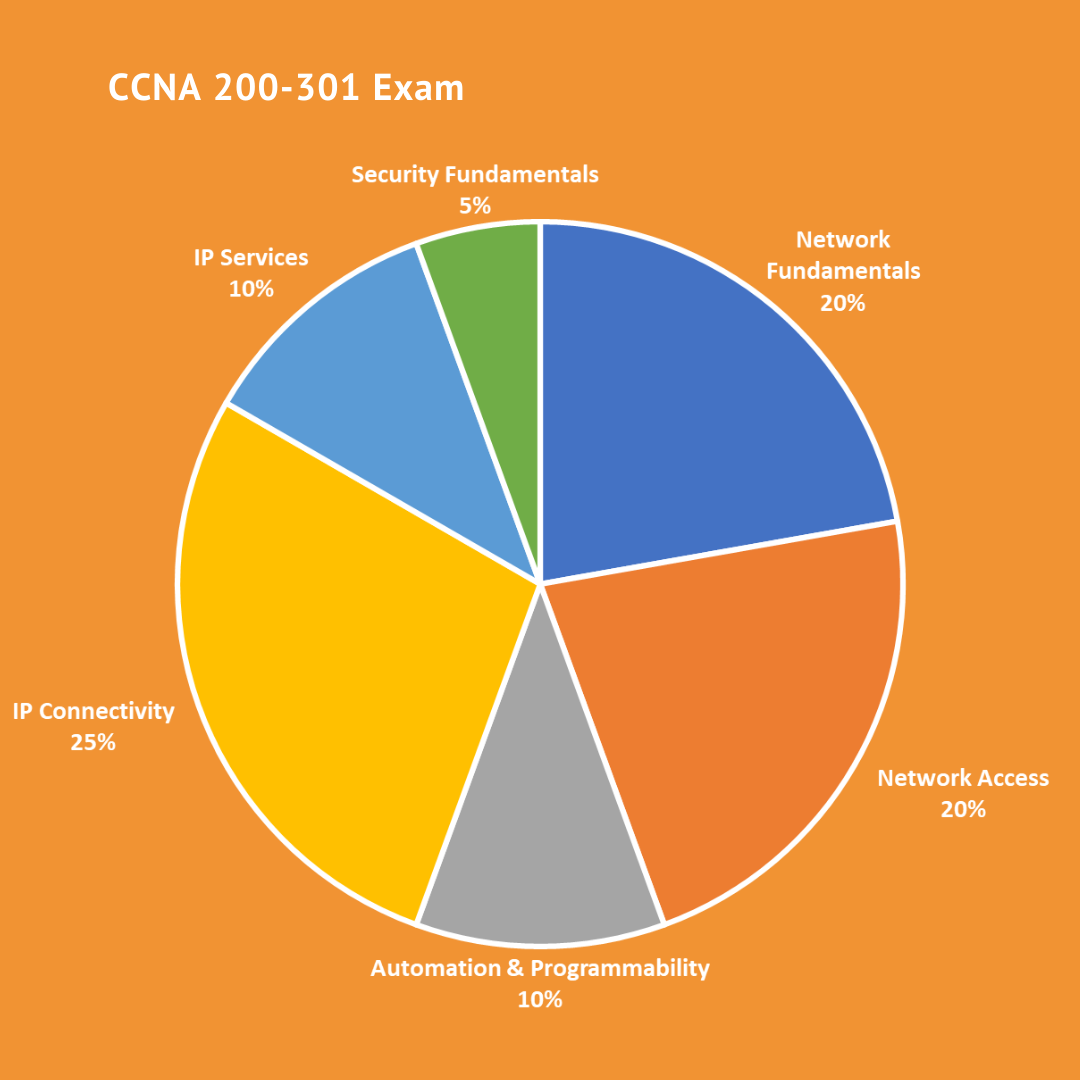 Network Fundamentals: 20%
Network Access: 20%
IP Connectivity: 25%
IP Services: 10%
Security Fundamentals: 15%
Automation and Programmability: 10%
Cisco offers a much more detailed breakdown of the topics you can expect to see on the exam. Reading through this should be the first step on your CCNA journey.
Cisco CCNA Online Courses
Taking the CCNA exam can end up being expensive, as well as demanding you to invest large amounts of time. Thankfully, there are a wide variety of online courses created with the purpose of helping you pass the exam:
How Much Does the CCNA Exam Cost in the UK?
The CCNA exam cost £246 + VAT per attempt for us here in the UK. However this is £246 per attempt, so repeated failures can be costly.
The CCNA is the least expensive of the three core levels of Cisco certifications (the CCNA, CCNP and CCIE). This however, doesn't account for additional costs such as the courses or training materials for preparing for the exam. Depending on how you choose to prepare for the exam, the exam cost may not even be the most expensive part of earning your certification.
Another factor to consider when earning your CCNA is the time you will need to invest. Later Cisco certifications become more challenging and require a great understanding of networking. But studying for the 200 – 301 exam can still take months of dedicated time and effort.
So, is the CCNA worth it in 2022?
Earning your CCNA can be a costly endeavour in both time and money. But as the average salary increases after gaining new certification is over £10,000, this alone can make the CCNA worthwhile.
There are no official prerequisites for taking the CCNP (Cisco Certified Network Professional) exam. So it is possible (in theory) to bypass the CCNA and go straight for the more lucrative CCNP. However, Cisco themselves advise having 3 – 5 years of experience working with Cisco Systems before attempting the CCNP exams, due to the level of knowledge and expertise these exams require.
This makes the CCNA less of a certification that would be nice to earn and makes it more of a necessity. Earning your CCNA makes it possible to gain the experience you need to prepare yourself for later, more difficult certifications. This in turn, allows you to progress to more senior and higher paying roles in the networking industry.

How We Can Help You Earn Your CCNA
At Dynamic we've noticed more and more employers appealing to candidates by offering support to earn certifications..
Discussing with your employer about how the CCNA would be beneficial for your organisation is another great way to support your training.
However if your employer won't provide support to earn certification, get in contact with us here to discuss how we can help you find a role that will support your career.