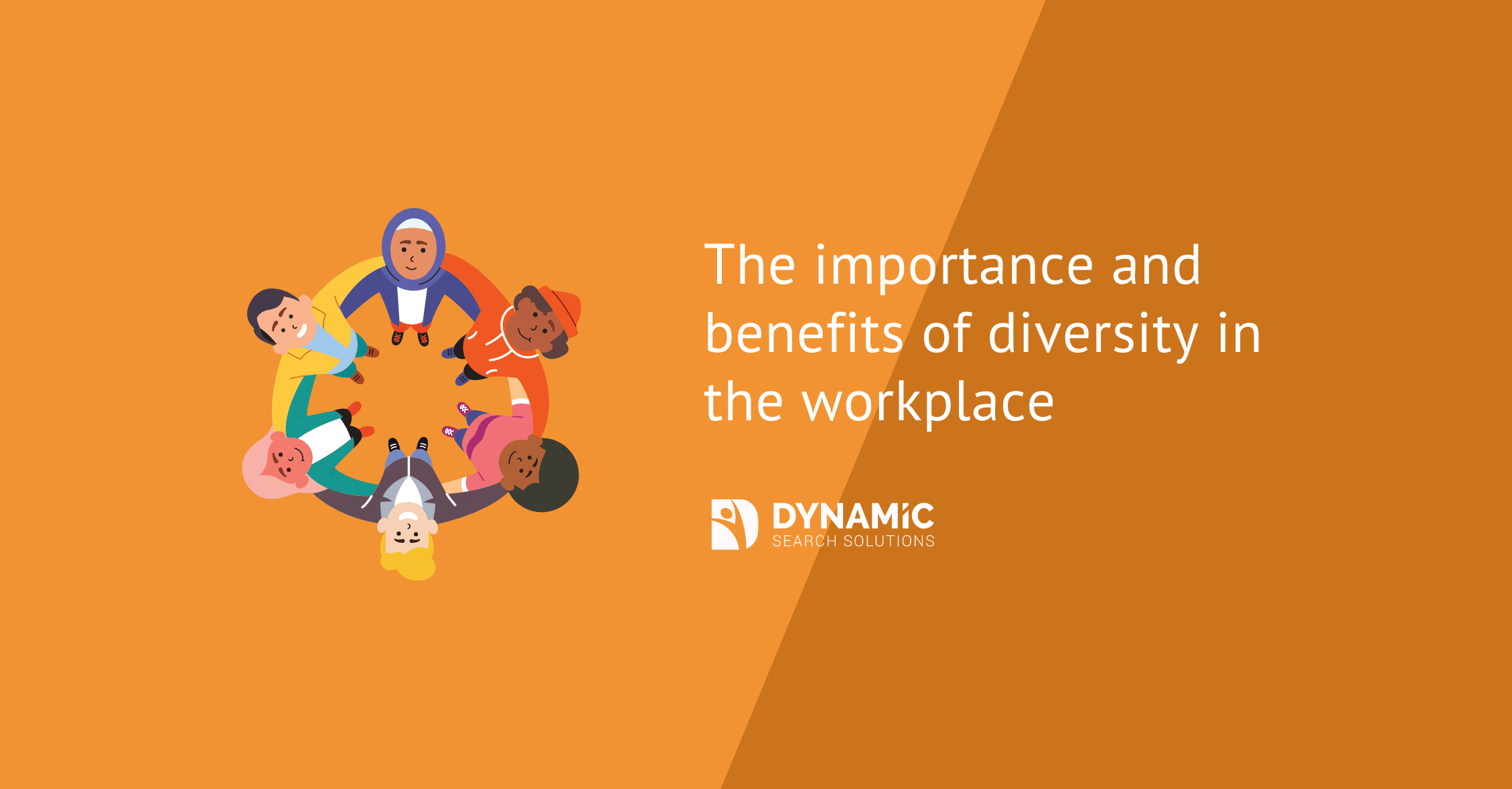 This blog post discusses the importance and benefits of diversity in the workplace. Creating such an environment is more than a fad for inclusion; it has huge importance and direct benefits. Companies with greater diversity outperform their competitors, have higher employee engagement and much more.
What is diversity in the workplace?
Diversity in the workplace refers to a company's hiring of a diverse range of individuals with various characteristics.
Your company will become a more inclusive place for people of all genders, ages, religions, races, ethnicities, cultural backgrounds, sexual orientations, languages, education, and abilities if you adopt that mindset. As a result, creating a more accepting culture benefits individuals and brings everyone in your company together.
Benefits of workplace diversity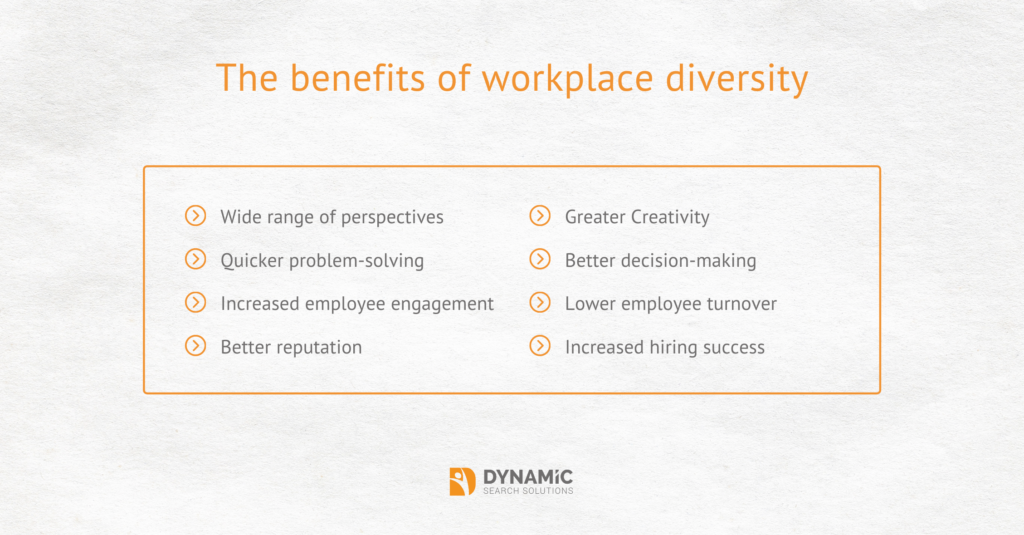 Wide range of perspectives
Diversity in the workplace ensures a wide range of perspectives. Employees will be more likely to have a variety of skills and experiences because they will have different characteristics and backgrounds.
As a result, employees in a company with greater workplace diversity will have access to a wider range of viewpoints, which is extremely useful when planning and executing a business strategy.
Greater creativity
In addition to having a diverse range of perspectives from people with various backgrounds, exposure to such diversity increases creativity.
When you put people together who see the same thing differently, you're more likely to get new ideas, which improves your company's creativity.
Quicker problem-solving
Companies with more diversity solve problems faster.
Employees from various backgrounds bring a variety of experiences and perspectives, which allows them to offer a variety of solutions. As a result, the best solution can be found sooner, resulting in quicker problem-solving.
Better decision-making
Workplace diversity results in better decision-making.
When employees of different backgrounds and perspectives collaborate, more solutions emerge, resulting in more informed and improved decision-making processes and outcomes.
Increased employee engagement
Employee engagement rises as a result of workplace diversity.
Deloitte conducted research with 1,550 employees from three large companies to learn about their perspectives and experiences. Engagement is a result of diversity and inclusion, according to this study.
They are linked in a simple way: when employees feel included, they are more engaged.
Lower employee turnover
Employee retention benefits.
Companies with a diverse workforce are more accepting of different personality traits and perspectives.
All employees feel accepted and valued when there is diversity and inclusion in the workplace. Employees who feel accepted and valued at work are happier at work and stay longer with the company. As a result, companies with a more diverse workforce have lower turnover rates. Employees develop a sense of belonging to the company and are less likely to leave if there is a commitment to diversity.
Better reputation
Companies that are committed to encouraging and promoting diversity are perceived as being more compassionate and socially responsible, which leads to a better company reputation.
This also makes your company appear more interesting. Having a diverse workforce makes it easier for a wider audience to relate to your company and brand, which opens doors to new markets, customers, and partners.
Increased hiring success
A company's brand improves and makes it more appealing to employees. Workplace diversity is a particularly valuable asset for attracting top talent from diverse talent pools.
According to a Glassdoor survey, 76 percent of job seekers say that a diverse workforce is an important factor when evaluating companies and job offers.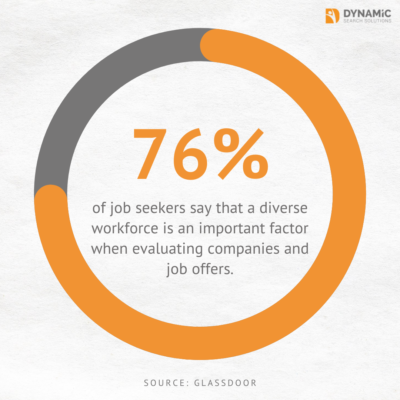 Diversify your workplace
If you're looking to bring a more diverse approach to your workplace, contact the Dynamic Search team today.
We are a leading IT Recruitment Agency with years of experience putting together successful teams for leading companies. We can assist you in perfecting your hiring process and identifying the best IT talent for your team.